Dyslexia
Services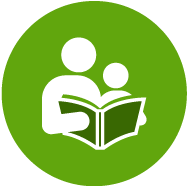 Empowering children with the tools they need to become confident, lifelong learners.
The Laughlin Children's Center Dyslexia program is made possible through the generous support of the Peirce Family Foundation. Dyslexia is a lifelong condition that affects the way the brain processes information; it can result in difficulty reading, speaking, writing or spelling.
Dyslexia services at the Laughlin Center help children suffering with Dyslexia. Laughlin Children's Center uses only certified Orton-Gillingham teachers who also have PA Department of Education teaching certificates and classroom experience.
Dyslexia refers to a cluster of symptoms which result in people having difficulties with specific language skills, particularly reading. Students with dyslexia usually experience difficulties with other language skills such as spelling, writing, and pronouncing words. It is referred to as a learning disability because dyslexia can make it very difficult for a student to succeed academically in the typical instructional environment.
Dyslexia in children symptoms include:
Recognizing letters, matching letters to sounds, blending sounds into speech
Pronouncing or using the right words (pacific instead of specific)
Learning the alphabet, numbers, and new vocabulary words
Mastering the rules of spelling
Handwriting or gripping a pencil
Reversing letters (d, b) or moving letters around (left, felt)
Following a sequence of directions
Word problems in math
Rhyming
**Adapted from www.interdys.org
Dyslexia is NOT a disease, a visual problem, a developmental lag, or due to lack of effort. For some children with dyslexia, traditional reading instruction is not enough, and students often need dyslexia support.  As many as 15–20% of the population have some of the symptoms of dyslexia. Dyslexia occurs in people of all backgrounds and intellectual levels. People with dyslexia can be very bright. In addition, dyslexia runs in families; parents with dyslexia are very likely to have children with dyslexia.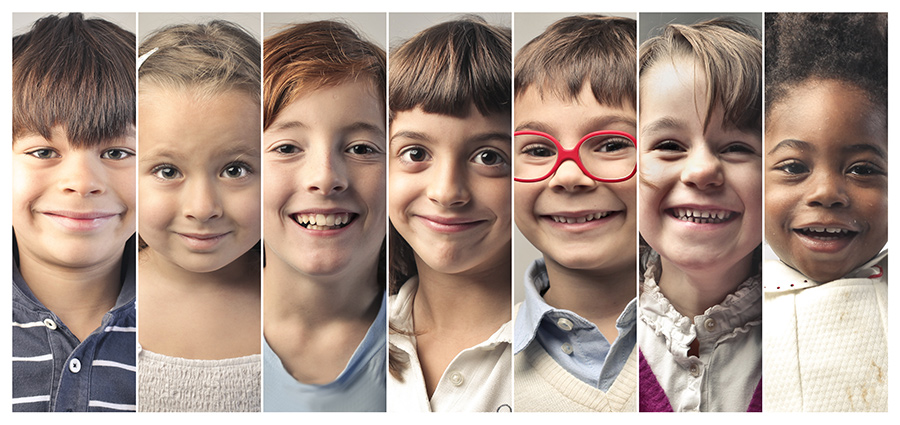 The Orton-Gillingham Approach
Students with dyslexia benefit the most from instructional approaches that are systematic, cumulative, and multisensory, such as the Orton-Gillingham approach (O-G). O-G integrates the teaching of listening, speaking, reading, spelling, vocabulary, fluency, handwriting, and written expression. It also emphasizes the structure of language. Effective teaching of these skills to students with dyslexia requires teachers with expert knowledge and abilities. They must understand how language skills are acquired, how reading skills are developed, and that there are individual differences in how students learn.
Laughlin Children's Center's Dyslexia services starts with a comprehensive evaluation to determine whether or not a child has dyslexia. The evaluators meet with parents to share the results. If the results of the evaluation indicate that dyslexia is the proper diagnosis, the students are matched with a certified O-G teacher, based on the child's specific needs and his or her personality. For those students whose evaluations do not indicate dyslexia, Laughlin's traditional tutoring is a better option, and the evaluators will share information about those services during the parent meeting.
Students meet twice a week with their O-G teacher, for an hour-long session each visit. Best practices suggest that most students need at least one year of O-G tutoring (36 weeks), with many students continuing for two or more years. Laughlin's O-G program runs year-round, and students can begin at any time during the year.
Students are evaluated at the end of each school year to determine the level of progress being made. Parents and teachers meet to discuss the results of the evaluation and determine the best next steps.
Call our Intake Coordinator at 412.741.4087