$140.00
Stress Management Group (virtually)
For middle and high school students (grades 6-12)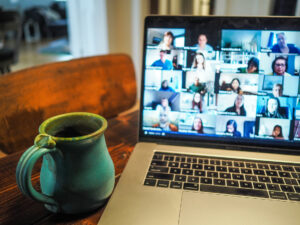 The Laughlin Children's Center is offering a 6-week stress management group session for middle and high school students (grades 6-12) that is centered around mindfulness. This virtual Zoom call will be hosted by Sarah Rea. Sarah is a PhD student with Duquesne University currently completing a portion of her pre-doctoral internship at Laughlin Children's Center. Sarah is trained to provide the Mindful Schools curriculum which can be offered in school or in an outpatient settings.
One common tool to manage stress is to increase mindful practices. Mindfulness means paying attention to what is happening right now in an open and curious way. This mindfulness training teaches awareness of one's thoughts, feelings, and environment and focuses on fostering kindness and compassion. Each session will consist of discussion, skill development, and reflection on various mindfulness topics and practices. An ever-growing evidence base indicates that learning about and practicing mindfulness can benefit children and adolescents by reducing stress and emotional reactivity and by increasing focus, cognitive flexibility, and social-emotional skills.
6-week program, Wednesday afternoons at 4:15pm
March 31 – May 12
30 minutes Zoom call
$140 per attendee
If you have any questions contact Sarah Rea at 412-423-6046 or by email at [email protected].