Common Conditions We Treat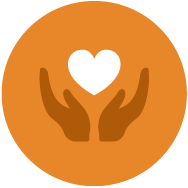 Therapists use techniques that are individualized to each child, based on his or her assessment, and address traditional speech needs such as:
Articulation and Phonological Processes
Also known as speech sound production disorder, a speech sound disorder occurs when a child produces sounds, syllables, or words incorrectly. A phonological process is a strategy used by young children to simplify speech sound production due to not yet mastering the rules of sound structure;
Childhood Apraxia of Speech
This is a motor speech disorder. Children with apraxia of speech have problems saying speech sounds, syllables, and words because the brain has difficulty planning to move the lips, tongue, and jaw voluntarily for speech;
Stuttering
This disorder is an interruption in the flow of speech, characterized by hesitations, interjections, repetitions of words or parts of words, prolongations of speech sounds and blocking of speech;
Voice
A voice disorder refers to the quality of a child's voice that may include hoarseness, nasality, or loudness level.