The Village Preschool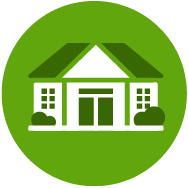 Providing young children with a solid start to their school experience in a nurturing, developmentally appropriate atmosphere where it's fun to learn.
What makes The Village Preschool special?
Our credentials! The Village Preschool is accredited by the National Association for the Education of Young Children (NAEYC) and licensed by the Pennsylvania Department of Education, Private Academic Schools.
But that's not all that makes The Village Preschool special. We're family-first, too. Your life is your own, and who are we to make the rules? Our family-friendly scheduling allows parents to choose from 2, 3 or 4 mornings (9 am to 11:30 am) or afternoons (12:30 pm to 3 pm) a week. Parents are free to pick the days that work best for their families, Monday through Thursday.
Our mixed-aged classrooms give three-, four-, and five-year olds* the freedom to interact in a structured setting, creating opportunities for mentoring and peer modeling while still preparing children for more formal schooling with age-appropriate activities and lessons.
Classes are intentionally small and never grow above 16 children with 2 teachers. It gives our qualified, caring, experienced teachers an opportunity to know your child well and leverage our 60 years of multidisciplinary experience to help your child grow.
The Village Preschool's developmentally-appropriate preschool curriculum:
Understands children need to learn through play
Stimulates the development of physical, social, emotional, & cognitive skills
Promotes each child's self-esteem
Includes age-appropriate activities, such as: creative play, language enrichment, circle time, snacks, stories, themes, singing, and reading, math, & science activities
*Children must be at least three years old by September 1st to attend.
What Our Families Are Saying
"As part of our moving process last summer, we began researching preschools in the area online…. We were impressed with [TVP's] NAEYC accreditation, and I arranged a meeting with you to learn more. I am so very glad I did as we feel we have discovered one of Sewickley's best kept secrets. [Our daughter] has had a wonderful year and has grown so much in all areas—academically, socially, emotionally, and physically. She is so excited about learning and school in general and has mastered a number of impressive skills and concepts. We attribute her academic success and happiness to the program you have established at the Village Preschool and to her amazing teachers. These two outstanding educators have created an environment in which our daughter feels loved, supported, and challenged every day. Her teachers facilitate excellent communication between home and school via the daily e-mails and always find time to listen to parents and to share insights and feedback with them. We have also been impressed by their awareness of and responsiveness to individual student needs."