Abby is like many eleven-year-old girls. She is adventurous, curious, and affectionate. She loves camping and reading.
When Abby was eight, her parents noticed she had trouble with schoolwork. It was difficult for her to carry out a sequence of directions, and she had difficulty with reading, spelling, and completing assignments. Her teacher indicated she had hit a roadblock with her reading and decoding.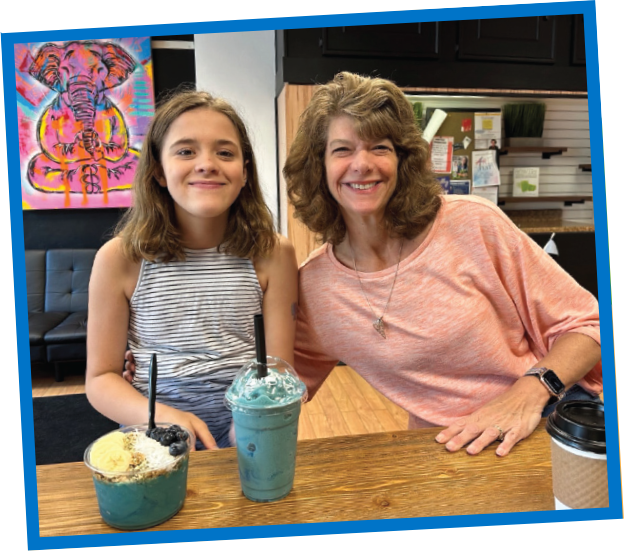 Abby's parents, Roger and Marcia, sought out a neuropsychological evaluation to learn more about Abby's reading difficulties. The assessment indicated that Abby has dyslexia, and the neuropsychologist recommended Laughlin Children's Center for Orton-Gillingham intervention. Abby was paired with one of our certified Orton-Gillingham tutors, Susan Wright.
At Laughlin Children's Center, our tutors utilize the Orton-Gillingham method of instruction for students with dyslexia. The Orton-Gillingham approach is a structured and systematic method for teaching reading and spelling, which aligns with the current body of research on reading development. Our students enjoy using multisensory techniques to practice phonics, language structure, spelling, and phonemic awareness. The approach is diagnostic and personalized and aims to build confidence and competence in reading skills.
Abby and Susan worked together for three years to improve Abby's skills, and in May, she graduated from our program at Laughlin Children's Center. In the fall, Abby will enter 5th grade and is more confident in her reading abilities than ever.
Abby's parents were ecstatic about her progress utilizing the Orton-Gillingham program at Laughlin Children's Center.
If your child, grandchild, or a child you know is having trouble in school, Laughlin Children's Center can help with an evaluation and plan to help that child improve their academic skills and overall confidence.